Right now you can use the code
RCOCONUT
to get a bottle for only $5.00!
I was really happy to see that for less than what I paid for a teeny lil bottle of fractionated coconut oil from another brand, this is a HUGE 16oz bottle, so you
definitely get more bang for your buck. It's another one of those multipurpose products that is a constant in my house. We use it for everything from softening rough skin, making hair soft and silky and my current favorite aka; "honey! please rub my back!" It's in an easy to use plastic bottle with a flip cap so you're much less likely to spill and waste, especially helpful when using it for massage. This is a great carrier oil too, so you can add your own essential oils or blend with other oils to make custom blends.
What is Fractionated Coconut Oil?
As the name implies, Fractionated coconut oil is a fraction of the coconut oil from which almost all the long chain triglycerides are removed, thus leaving mainly the medium-chain triglycerides and making it an absolutely saturated oil. This saturation gives it a very, very long shelf life and greatly increased stability.
In addition, fractionating raises the comparative concentration of Capric acid and Caprylic acid, thus giving it more of antioxidant and disinfecting effect.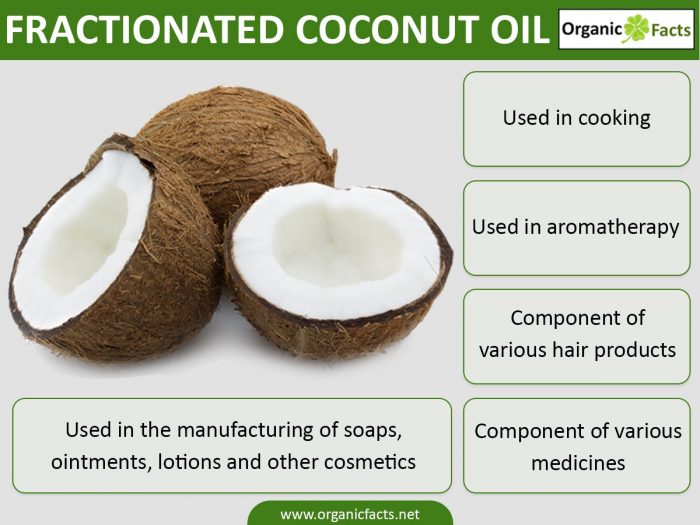 ONLY ONE INGREDIENT - 100% Pure Fractionated Coconut Oil - No Fillers. The Highest Quality carrier oil available. 16 OUNCE BOTTLE - more value for your money!

ODORLESS, NON-GREASY & COLORLESS - This wonderful fractionated Oil is always Liquid, Odorless, Colorless, Non Greasy & Non Staining

BEST CARRIER OIL for Massage, Therapeutic Recipes & Essential Oils. It also has natural antioxidant and disinfecting properties and does not clog pores. It is an extremely versatile oil that can be used for making anything from bug repellent to hair serum.

VERY LONG SHELF LIFE - Does not go rancid and can also be used to prevent other oils from going rancid

WORKS OR YOUR MONEY BACK - Our Guarantee: We back our products up with a LIFETIME hassle-free money back guarantee, no matter where you buy our product. There is absolutely no risk to you when you order now! If you are not completely satisfied, simply contact us and we will give you a full refund, no questions asked (you do not even have to return the bottle). Our #1 priority is to make sure our customers are completely happy.
#review