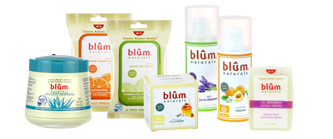 I can't believe that I forgot to mention Blum Naturals! You can find them at
Vitacost
where you'll get $10 off your order through the link above. A pack of 30 wipes at Vitacost is about 5 bucks, so they're super cheap, but unlike the Equate brand wipes, these actually WORK!
They have a variety of different wipes for everything from dry skin to aging skin to exfoliating. I am IN LOVE with their
Blum Naturals Exfoliating Daily Cleansing Towelettes with Orange Peel. Your skin feels so smooth and decongested afterwards, and unlike a lot of exfoliators, there's no roughness or irritation, just smooth clean skin. And the smell is TO DIE FOR- organic orange peel extract....... mmmmmmm When I use these, I catch myself stroking my own cheek.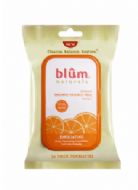 They also have oil absorbing sheets which I just started using recently, a pack of 50 is only 3 bucks! They come in an awesome hard pack so that they don't get trashed in your purse, and because they contain no powders, you are getting rid of oil without creating blotchy buildup.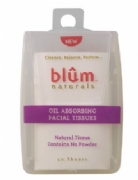 The next thing I want to try from them is their feminie wipes. Especially in the summer, I like to carry these around so I can stay fresh and comfy and after my love for the first two things from them I've bought, I'm expecting another home run.....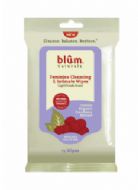 From the Blum Website:
Our Product:
Our products are developed and primarily produced in Israel and the United States. Our manufacturing processes are natural, energy efficient and environmentally conscious. We remain committed to the environment with recycled and recyclable packaging and use soy ink when possible for printing. We love animals and will never use them for any kind of product testing. Our products are made with certified natural ingredients, are hypoallergenic, alcohol free and PH balanced. By choosing Blum Naturals you are selecting products that are Paraben-free, SLS free, and free of any kind of synthetic preservatives. We know that you deserve the pure goodness of Blum naturals products and work hard to ensure that every item we produce is an effective and gentle cleanser for any skin type.
Our Daily Motto:
Cleanse. Balance. Restore. ®
I totally recommend them, especially since they're high quality at a low price. LOVE THIS BRAND!