Oh, it's TERRIBLE, I saw a pair of shoes once when I was out with my husband and I actually tried to BRIBE HIM WITH SEX to convince him to buy a pair of shoes for me that I saw. Not much of a bribe since we're married, I know, but still. That's how deep my sickness goes!
So here's the latest and greatest from my faboo fave online shoe stores.....
So the Shoe Dazzle version is only $39.95. A big difference! They're still doing buy one get one free right now too....
Link to join Shoe Dazzle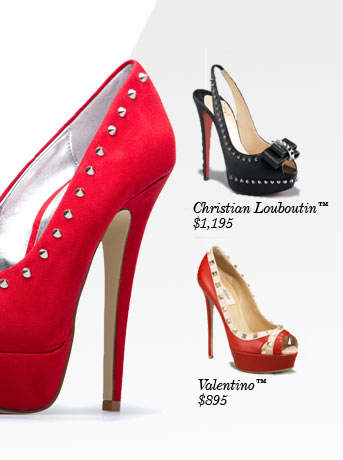 These classy pumps from Sole Society are poifect for my 50s style that I've been rocking lately.
Link for Sole Society
Tho I'm pretty sure for $29.95 I might just HAVE to have these disco mamas from Shoe Privee. I LOVE that their shoes are different prices depending on the shoe and the styles offered get discounted the next month sometimes all the way down to TEN BUCKS!
Link for Shoe Privee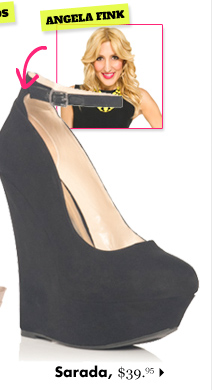 And then there's the one that started it all, Just Fab with these mile high wedges of death! The ankle strap is so I don't die
Link to Just Fab
who is ALSO having a buy one get one free sale......