Cyb3rburn
sells some of the coolest futuristic, steampunk, cyberpunk accessories out there. I purchased an LED respirator mask from him on Etsy about a year ago for an apocolypse themed event I was attending, and I was stopped literally every few minutes by people FUHREAKING OUT about it.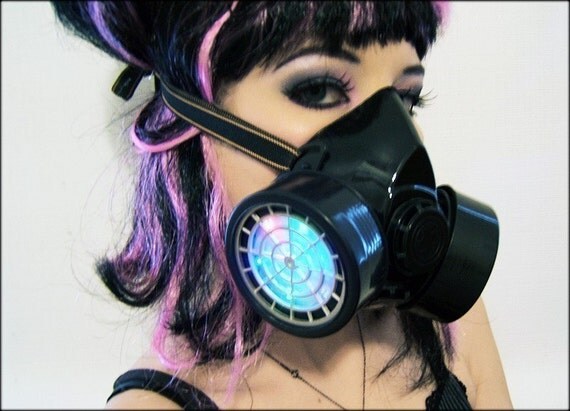 Watch the video to see this baby in action...
. I think I broke some people's brains!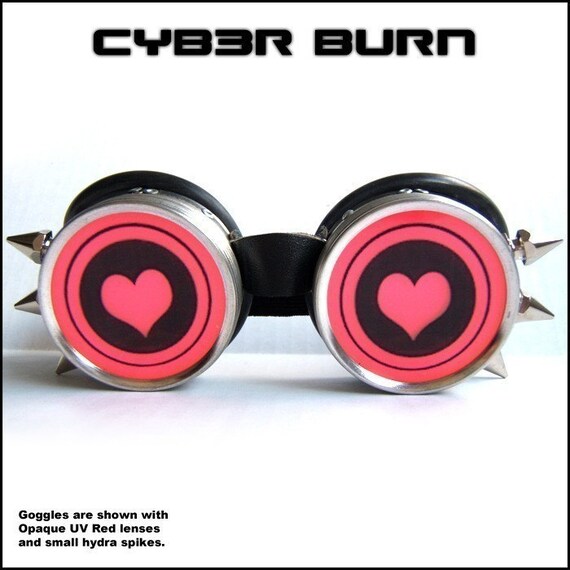 There's also steampunk goggles, light up gloves, and more. Enough to make children and people on drugs lose their everloving minds, and REALLY impress just about everyone else.
Many of his pieces are customizable, and the guy who's store it is is super nice. When I bought my gas mask, I found it a mere few days before needing to leave to go out of town. He went above and beyond to ship them to me rush and I had them THE NEXT DAY. Awesome, fast service and well priced too.