SO I nearly had an aneurysm.
Example.
These pants were originally $129. They are discounted to SIXTEEN DOLLARS.... BEFORE 60% off.
So we're talking $129 pants for
$6.40
.
Seriously.
The 60% is taken at checkout. I had almost $100 of stuff in my cart thinking that that already discounted the 60%, then when I went to checkout it told me $30. For three pairs of pants and a sweater!!!! From Spiegel and Newport News! So like, really well made, normally pricey clothes! I've gotten tons of stuff from their clearance sales before, I always go nuts, but this is RIDONKULOUS.
Through 7/7!!!!
Okay, I just spent $100 and got the following items.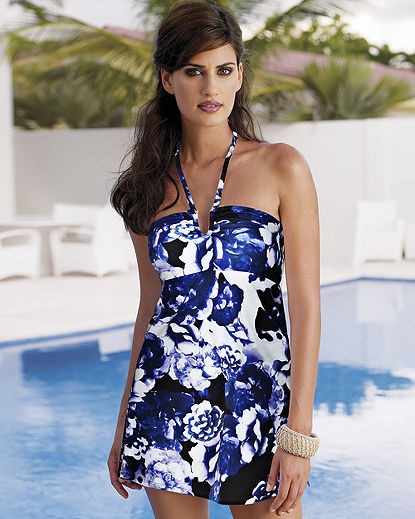 originally $74 (when you wear leggings and a sundress to swim in 'cause you can't find any swimsuit pieces that still match anywhere in your house? TIME FOR A NEW SUIT.)
Originally
$129!!!! a piece!
So I also got them in black and taupe. (my price? $6.40 each, honeychile!)
Originally $15 each, beaded silk that will look awesome on a boring work shirt
originally $12 Oh the cuteness!
originally $114 Girlfriend here is gonna get her Boogie Nights on. This will be SOOOOOO perfect for roller skate night.
originally $139 So adorable I could die.
They only had this blouse waaaay too big for me which made me sad, until I realized that a way too big blouse is actually an awesome belted dress! (originally $79)
Pinstripes are so sexy......(originally $59)
originally $129, what can I say? I'm a disco queen. This is going to look FANTASTIC with my skintight shiny black leggings with a stained glass print and some sky high stilettos.
$1,023 original retail
I paid $98.70
I think I just cried a little.