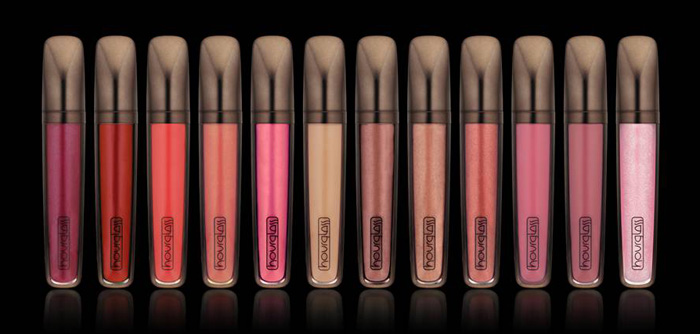 If you're a lip gloss junkie, you owe it to yourself to try at least one tube of Hourglass Extreme Sheen Gloss. Yes, it's on the pricier side at roughly $28, but it's WORTH IT for this little dose of daily luxury. It's so shiny that your lips look like glass, giving even the nude shades a real eye catching va va va voom. It's not super sticky (it doesn't grab onto my hair like double stick tape!) and has a lovely light vanilla scent. Enriched with vitamin e, it actually feels like a nourishing lip treatment as opposed to just a gloss. Your lips don't feather and it makes a fantastic gloss enhancer over drier lippies. I especially love it in the drier winter months when fake heat makes my lips peel like crazypants. The shape of the tubes is another fantastic selling point, they've got a cool flattened tube making them convenient for pockets and evening bags or wristlets. I like the nude shade Truth and I especially like to wear it with a bold eye and a nude lip liner underneath it for extra staying power. So yeah- the one complaint is that like many glosses, you will need to reapply through out the day- don't leave your tube at home, especially if you want to maintain the glassy shine. If you're looking for really high pigments, you might want to look elsewhere;with a few exceptions, these are mostly pretty sheer colors. I'm also a huge fan of the handy dandy doefoot applicator.
Truth, a good neutral nude
Hourglass Extreme Sheen High Shine Lip Gloss Truth
As you can see, many of the nudes are quite similar in shade with slight variations of undertones to complement different skin tones.
Available at Sephora- and while you're there, check out 2015's color of the year!