You can sign up
HERE
to get your own Glossybox!
The
August GLOSSBOX
was filled with products to pamper. After a long summer, we're getting ready for Fall and in need of a little R & R to get us back to reality. Each product in our August box is made to nourish from head to toe and are infused with vitamins and natural oils leaving you feeling luxurious and radiant. Pure luxury at its finest.
It came to a $98 value!
So here's my reviews of the products themselves- and a sneak peek at the soon to ship August 2013 box!
A FULL SIZED $19 value Jelly Pong Pong lip crayon in assorted colors and a full sized $28 value Sue Devitt pressed powder + 3 more items! WOW!
Use coupon code
JULYMAG
to save 15% off of any GlossyBox subscription. These percentage-off coupons are somewhat rare (typically they have free gift coupons), so I definitely recommend taking advantage of this coupon if GlossyBox has been on your wishlist! This coupon brings the cost of a 3-month subscription down to $17 a box, or an annual subscription down to only $15.58 a box!
It's for replenishing dull, lackluster hair and enhancing shine.
We love that all hair types can use it and experience great results.
We recommend
massaging through mid-lengths and ends while hair is wet.
Infused with a moringa oil blend and blessed with the Good Housekeeping seal of approval. It's no surprise that so many stylists are incorporating this into their blowouts and styles- it leaves your hair super crazy shiny, bouncy and softer than Snuggle Bear. After I lightened my hair, it felt a lot rougher than I was used to- I'm used to my hair feeling quite silky, actually. A few drops of this and my hair was restored and all frizz was banished. Even my split ends seemed to be sealed. A
TIIINY bit of thjis goes a long way, so a bottle lasts forever. Seriously, all I need is a few drops for my waist length hair.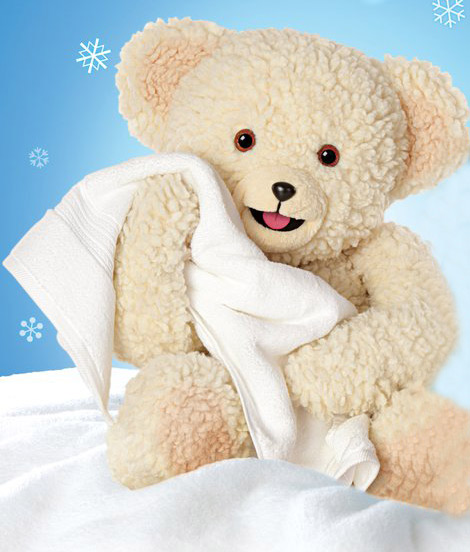 It's for adding a lightweight, long-lasting color on lips.
We love that it comes in three luxurious textures: Creamy Lips for a soft velvety matte finish, Milky Lips for a gloss finish & Glazed Lips for a touch of color.
We recommend
applying Ellis lips with the applicator first by painting the lips with just a small amount of lipstick, then fully load the applicator to fill completely.
A liquid lipstick for classic definition and long-wearing coverage. The gorgeous texture of this highly pigmented lipstick gives great definition to your lips, both as a full-coverage lipstick as well as a stain. All shades are "human colors," meaning that they are inspired by the colors that by nature already exist in the human body and are therefore suitable for all skintones. It is formulated Without: - Parabens This product is unscented and unflavored.
I love the richness of the formula and the color. It's SO crazy pigmented, so you can either put it on with a heavy hand for a dramatic look like I did here, or you can blot it to make an absolutely GORGEOUS stain. The tube is a really sturdy metal, so these will not get trashed in your purse (with the bonus of feeling like a Bond girl when you put on your lipstick!) You know how everyone right now is all about the statement necklaces? Well this is statement LIPSTICK. Functions like a lipstick, applies and feels like a gloss, super moist and hydrating and uber pigmented. What more could you want? The applicator is also fun to play with ;-)
Illamasqua Nail Varnish Radium 0.5 oz
It's for grabbing people's attention with vibrant colored nail varnish.
We love how chip resistant the polish is.
We recommend a
pplying two coats for high intensity.
Radium is not for the faint of heart. I am SO grateful that I'm allowed (nee,
expected)
to be a little wacky at my job, because this polish is, well, the bomb. The finish is absolutely gorge with a subtle shimmer. The color is true and intense. The brush is shaped perfectly for easy application and it goes on smoooth and even. And chipping? Fuhgeddaboutit. An absolute dream of a polish.
It's for smoothing out lines and wrinkles while preventing further damage to your skin.
We love the delicious citrus scent.
We recommend applying to face and neck after cleaning and toning.

I have been using this on and off for over a year now, and I always come back to it. I love the way it primes my skin in the mornings by tightening my pores and skin and brightening up my complexion in general. It's extremely light and absorbs into the skin quickly. I use this after cleansing and toning and before using my moisturiser. I recently started using this on my chest as well and have been seriously amazed at the results. The skin is firmer for sure. I sleep on my side and I used to wake up with temporary wrinkles on my chest from the skin being all squished up all night. Not anymore! It also has lessened the impact of my 9 gazillion freckles. LOVE!!!!!!


TOUCH IN SOL Feel Like Honey Moon Skin Base
It's for providing skin a flawless and smooth surface for foundation and makeup.
We love the texture.

This stuff moisturizes with honey and hyaluronic acid while providing a super smooth, glowing base for your foundation. Using this before a BB cream makes you look FANTASTIC. The texture is really different from most primers- it feels a little sticky and oddly cool when you first apply it to your face. It feels, like, well, honey. Then suddenly your skin has slurped it up and feels extremely plump and juicy. Yep, It makes your skin feel juicy, baby. Not sure what the point of the little gold flecks in it are, but they sure do make it look purty. Those Koreans, kicking everyone's butt with cosmetics innovations!


So as you can see, this one was a total boon- I ADORED every last single item. I'm chomping at the bit to get my current box!!!!!