OZ Naturals Pro-Astax- THE BEST Vitamin C Serum For Your Face Contains Clinical Strength 20% Vitamin C + Hyaluronic Acid Anti Wrinkle Anti Aging Serum For A Radiant & More Youthful Glow! Guaranteed The Best!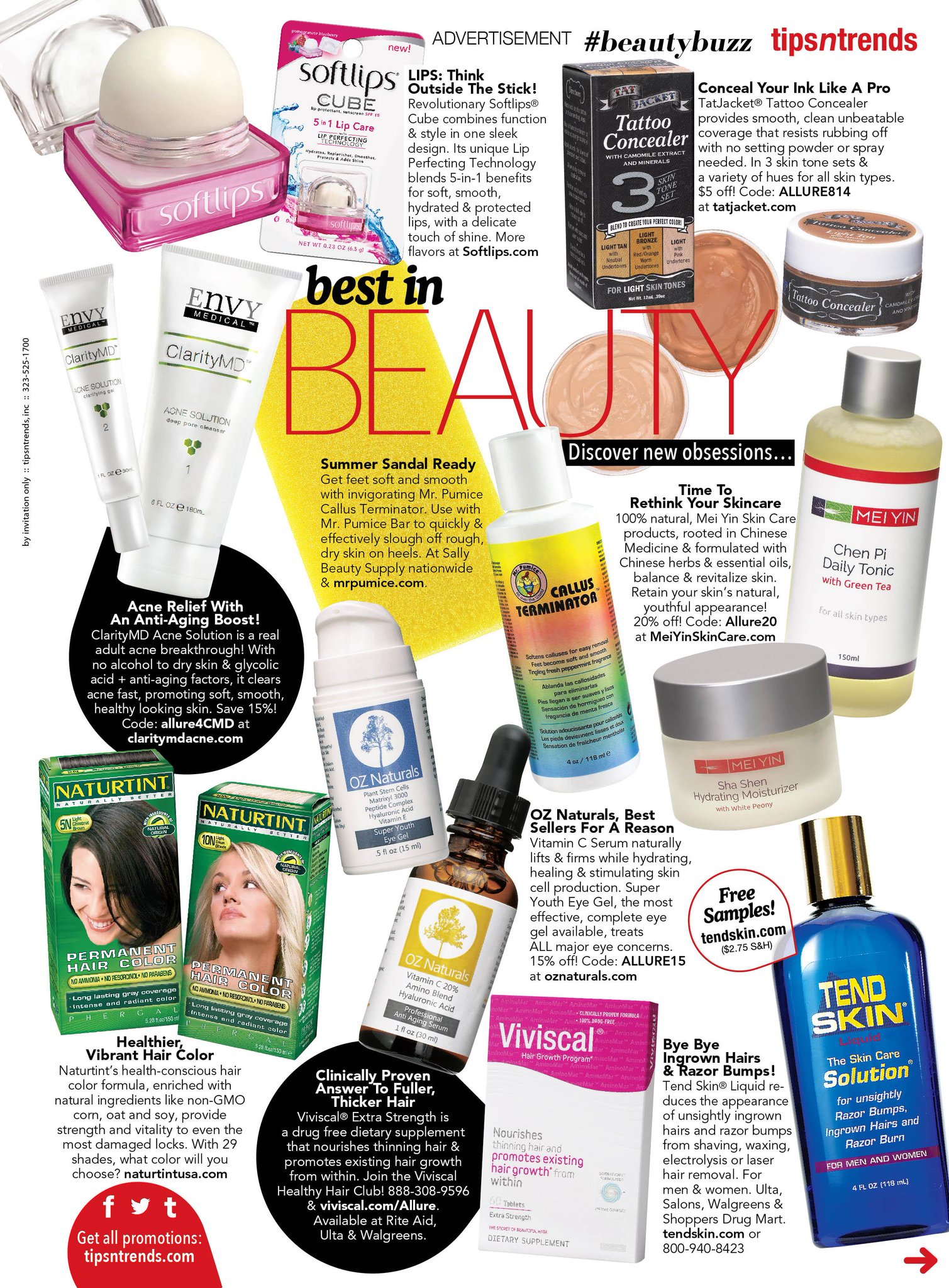 I LOVE OZ Naturals products and I recently started using their Vitamin C serum and was not disappointed. Glad to see that me and Allure Magazine think alike ;-) I found my results with this to be comparable to Ole Henriksen Truth Serum and a hell of a lot more affordable $22 compared to Truth Serum's EIGHTY dollar price tag.
I know I go on about vitamic c serum and hyaluronic acid constantly, but it's for good reason.
Product Description
Experience The Anti Aging Power Of Our Vitamin C Serum and Instantly Gain Brighter More Radiant Skin Upon First Use! OZ Naturals Vitamin C Serum combines the highest quality Vitamin C, and Hyaluronic acid to create a potent antioxidant that goes on smooth and helps protect and brighten your skin throughout the day. This incredible formula provides that youthful glow you've been looking for. Our Vitamin C Serum combines the highest quality Vitamin C, and Hyaluronic acid to create this pure, transparent, non-GMO serum that goes on smooth and works deep down below the skin's surface to aid your skin in naturally producing more collagen, something we lose as we get older. In addition, hydration is improved thereby plumping up skin cells to minimize the look of fine lines and wrinkles. Behind the science: science has shown that the molecular structure of our serum can penetrate further into the skin's layers as opposed to a moisturizer that sits on top of the skin or penetrates just below the surface. OZ Naturals Vitamin C Serum is specifically designed to stimulate new collagen production while also hydrating your skin to make it softer, smoother and younger-looking. 100% vegan, cruelty-free, paraben-free, sulfate-free, mineral oil-free, lanolin-free, gluten-free, and GMO-free. We take pride in making every single one of our products using natural and organic materials. We do not and will never use alcohol or parabens in our formulas. All of our products are created in a state of the art, FDA certified facility located in the USA.