10% off with discount code REVIEW10
YAY!!! Another one of my indie loves that is alive and well!!
CandleAbracadabra makes wonderfully scented candles with high quality soy wax. I'm particularly partial to soy wax as it's clean burning and disperses scent well. On top of that, the low melt temperature makes it perfect for sexy shenanigans, massage or plain old moisturizing of the skin. I have arthritis and I love to dip my poor painful fingers into the wax pool for a mini spa treatment that helps to relieve some of my joint pain. The cucumber melon is a lovely, light clean scent. It's excellent for small spaces or to clear out musty odors. Also great in the kitchen!
And then there's the adorable chocolate lab candles :-)
These are
A: Super cute
B: Smell AMAZEBALLS
I can't even begin to express how good these smell. Like you live in Willy Wonka's factory. Nummy........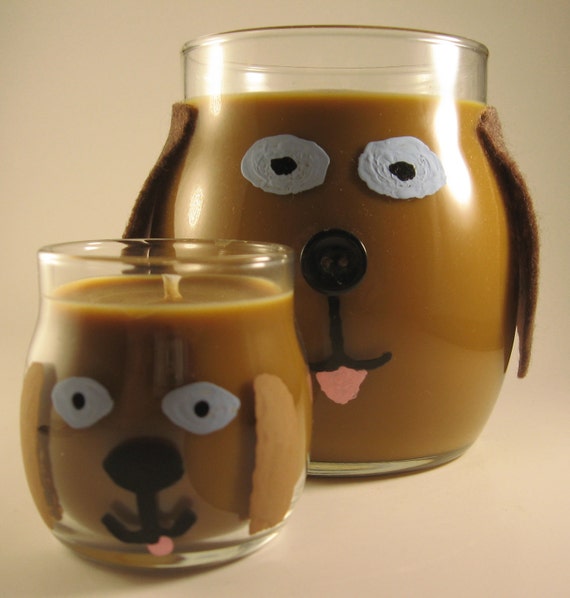 You can also get custom made candles and there are dozens of scents to choose from. If you're looking for candles, why get the generic stuff that everyone else has when you can support handmade and have something unique in the bargain? Long live handmade!