Overall Beauty
is one stop shopping for all kinds of indie and eco friendly makeup goodies, including one of the most extensive collections of indie nail polish brands under one roof.
Overall Minerals
is the mineral makeup line brought to us by the owner herself, Kim, and I've been using these shadows for literally years. (I first raved about them on my blog
back in 2010
!)
If you purchase through the
Etsy page
Use coupon code SUPPLY to take 10% off your order on their already crazy low prices -starting at $1.50. There's a HUGE selection of mineral pigments- there are no fillers so you're getting pure, high impact colors. A little goes a LONG way. I love the variety- everything from subtle sheers and mattes to crazy "zowie" colors and shimmers.
From Wild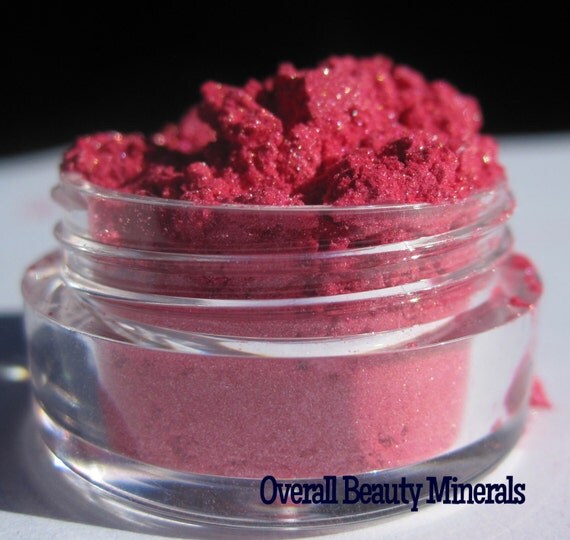 To Mild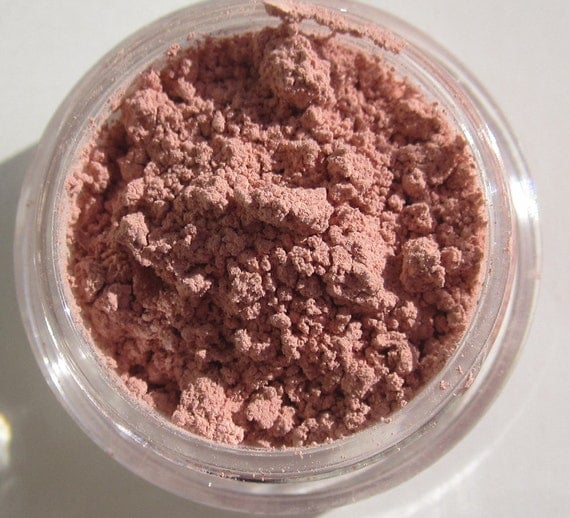 What the coolest part is that you can try any of the colors for a low low price of $1.50 for a good sized shaker jar; this is not some skeebly little jewelry bag sample!
I wanted to get some new colors, and I thought- "hey! I wanna share the awesomeness with my readers!" So I contacted Kim who thought it'd be a great idea. So guess what, ya'll? You get to enter to win a six pack of minerals in the colors of your choice!
These are my newest lovelies, featured in the video.
From left to right-
Not Your GF!
White Sparkle
Into The Woods
Peace Out
Fuzzy Navel
With A Twist
I asked her a few questions so you could get to know her better.
1. When did you start making mineral cosmetics and why?
I started in 2006. I have a real problem with breaking out from ingredients in most cosmetics. Blushes for me are really tough to wear because most brands use carmine or cosmetic dyes in the product. I am too old to have breakouts on my cheeks caused by blushes. I started playing around with mica pigments to make my own. I have found it a very good market for those wanting mineral makeup without all the fillers, cosmetic dyes etc. I do not test on animals and do not believe it. I am finding that creating purples, greens, or blues are a bit tough. I want you to be able to wear the color on your lips so trying to create such types is a bit hard.
(JulieAnn here: that's SUPER awesome since I love to use mineral pigments for theatrical makeup, but often they aren't mouth-safe.)
Even though most would not wear those colors on their lips but I want my colors to be as pure as I can possibly create them.
2. What inspires you?
All the small indie nail polish brands I work with. The work that the small indie brand nail polishes companies create the most amazing colors. I love offering brands no one has yet heard of. When they take off? Oh my gosh I am so happy for them!!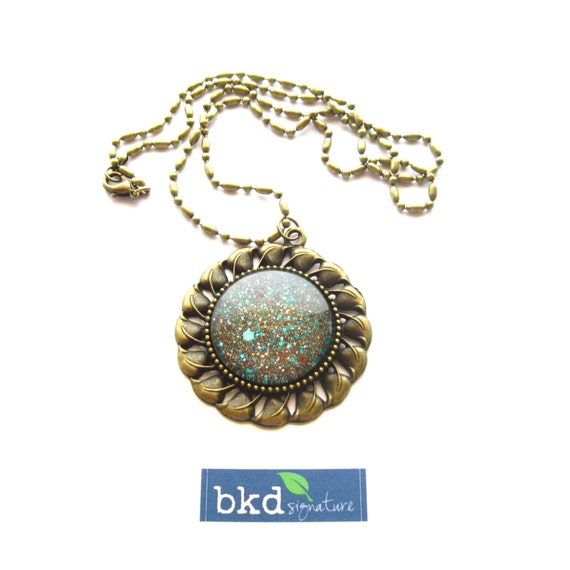 3. Name an Etsy seller who's work you really admire
That would have to be BKD Signature. She creates the most beautiful jewelry from nail polish. She is creating jewelry for my website using a custom color created by My Ten Friends using my mineral eye shadow Black Knight. The color is amazing and the jewelry on my gosh! Wow!
4. Do you have any hobbies or interests you'd like to share?
I love to crochet. I tend to start little items and pull them out and start over again. I have done squares for baby blankets for a couple of young ladies in a group that I belong to on Facebook. I am good at squares but finishing a project? Not so good at it. I just love hand painted yarn. I swear I probably just buy handcrafted dyed yarn because of the colors, nothing to do with what am I going to be making from it.
5. anything new in the pipeline?
I am working on new colors right now. I am going to sending out a set of eye shadows and a blush to the press as part of a gifting event at the Golden Globes next year. I will start offering the set on my website and on etsy as soon as I get them finished. I have a few really fun colors soon to be available as well.
http://etsy.com/shop/BKDSignature
http://etsy.com/shop/MyTenFriends
<- custom color is called Mr. Universe
So now to the good stuff- how to enter!
a Rafflecopter giveaway